Yes, that is William Hung on campus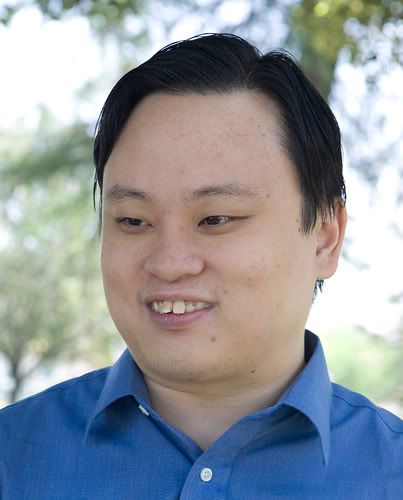 William Hung, of "American Idol" fame, now attends CSUN after transferring from UC Berkley last semester.
Photos by Abel J. Macias, Daily Sundial
Have you ever taken a moment to have a second glance at the man or woman standing next to you? The first time you look at them, they look familiar but you think nothing of it. Upon further scrutiny and inspection, you start to get the feeling that this may be someone you've seen before.
If you're a CSUN student and you've crossed paths with someone who looks like William Hung, there is no need to second-guess. As a matter of fact, it was the one-and-only William Hung.
Ever since Hung's inception into the non-celebrity hall of fame for his rendition of Ricky Martin's "She Bangs" on the Fox television show "American Idol," Hung has become a cult icon. No matter who you are, what kind of music you like and even if you have valuing emotions of hate toward that decadent and depraved talent show, you probably still know who William Hung is.
About four years ago, around the third season of "American Idol," Hung heard there was going to be an audition for the show and decided he loved music so much that he had to go.
"Going to the audition was close to a last minute decision, actually," said Hung. "I heard on the news that there was going to be an audition. It was literally only a few days before that I found out about it."
Hung has the spirit of classic American tenacity. Hung is not the type of person to quit unless he knows it's hopeless. For something like American idol, he had come to terms with the fact that it was a spur-of-the-moment thing and that the auditions were probably not going to work out for him. Yet the true-grit ethic that Hung abides by demonstrates something to us about being, and staying, real to oneself. For Hung, it's all about giving it your all and not having any regrets.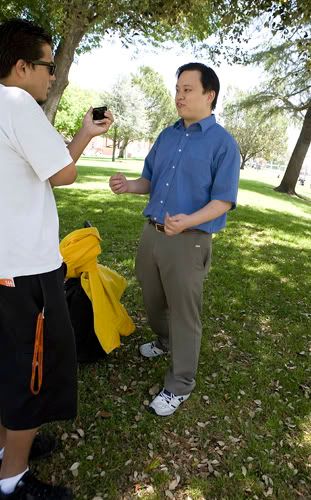 Sundial writer Dylan Miles interviewing Hung.
"I just made a spontaneous decision to say, 'Well you know what, hundreds of thousands of people try out every year,'" said Hung. "I won the talent show in my school, so I'll try out and see what happens. If it doesn't work out then there is nothing wrong with that."
The fact that 24-year-old Hung didn't receive much success with "American Idol" doesn't mean he hasn't truly become one. Thanks to the notable mis-success Hung experienced during his audition on "American Idol," he was able to strike a record deal with a New York based record company called as Koch Records.
"I've been performing everywhere around the world and I've gotten a record contract with a New York record company. We worked together and produced three records," said Hung.
Initially Hung had tried out for "American Idol" because he won the annual talent show from his high school in Berkley, CA. In Hung's mind, there was no real career prospects for him in music, but the success he had among his peers in the talent show gave him the hope and the ambition to tryout for "American Idol."
After being ridiculed by the elitist anti-hero Simon Cowell on national television, Hung was overjoyed to be offered a record contract and he lived up for every minute that it was worth. The irony here is that the overbearing talent that Cowell seems to praise, and drag, through the preverbal celebrity-based mud has yet to be as successful as Hung's.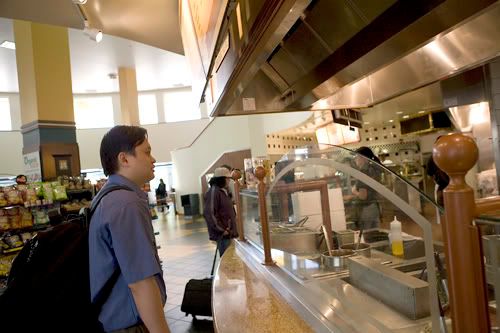 The 24-year-old math education major looks beyond his momentary stardom and looks forward to helping children as a math teacher.
"I was thrilled to be offered something like a record contract. I really didn't expect it and I was really grateful for the opportunity," said Hung. "The same night after the audition I received over a 150 emails for appearance opportunities."
There was a veritable gamut of appearance opportunities for William that did give his name and his abilities as a vocalist a forum outside the gaudy and discriminatory constructs of a show like "American Idol." He had invitations ranging from "Entertainment Tonight" to "The Ryan Seacrest Show." But the most memorable of all was his appearance on "The Ellen DeGeneres Show."
"She is a very nice lady. I still remember I didn't know the song 'Rocket Man' by Elton John very well, and we sang the song together by the end of the show," said Hung. "It was really a lot of fun cause everyone was into it," he said.
When telling him that William Hung has become a household name, he blushed and began laughing. He went on to explain that he never expected to have fans. Making records was enough for him and he never expected the amount of celebrity status he received during this experience. Despite his humble nature, Hung realizes that without the fans none of his quasi-success could have been possible.
"I appreciate the fan support because that is what makes all this possible," said Hung. "I don't realize that I have a lot of fans until I travel around the world and meet them. Its very surprising, I could go to the most remote places like Iowa and people still know who I am."
William realizes this is a positive form of socialized stigma that will probably not go away, no matter how far from Berkley he goes. Initially Hung was studying at UC Berkley to become a civil engineer, but once the "American Idol" notoriety came and went he changed his plans and the objective of his education. Despite that fact that his stardom is behind him now, and that he's here at CSUN to get a Bachelors in math education, he still comes across a few of his admires from time to time.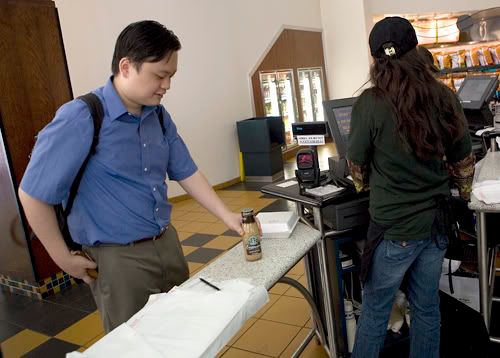 Hung says people regularly notice him around campus. "They will ask me things like, 'Are you the 'She Bangs' guy?' Or, 'Are you William Hung?'" he said.
Hung says he gets noticed very frequently around campus, sometimes even being sought out for pictures or an autograph. "They will ask me things like, 'Are you the 'She Bangs' guy?' Or, 'Are you William Hung?'"
The glory days are over for this red, white and blue John Doe hero. Hung is happy with the success he's had, but now he wants to move on with his life. He realizes there is a time and place for everything and the changes in his life were good in some respect, but now it's time to move on.
Hung started going to CSUN a semester ago and he's here to complete a double major, a math and education degree. This is a path that Hung says will allow him to go out and connect with people. He wants to teach and he loves math. He didn't give up on civil engineering; he just wants to be a teacher now.
"I think teaching is more exciting. I get to learn and teach something new everyday," said Hung. "I enjoy helping young children succeed. I enjoy tutoring. I just really enjoy the experience of teaching."
For most people superstardom, or even quasi-celebrity status, has its way of seeping into a person's ego, for better or worse. Most people become that which they never wanted to be, and most people try to maintain their own status quo but get changed due to the nature of the beast.
William Hung is of a different breed. There is no blurring of the personal boundaries or misinterpreting the nature of who you are as an individual. For William Hung, 15 minutes in the spot light was more than enough. It was enough to help pay for school, it was enough to help him get his life together and come to terms with what he wanted to do.
For Hung, it's more important to be true to oneself than to try to duplicate what pop culture t
hinks is beautiful. His short-lived celebrity status was a dream that got him in touch with what he really needed as a person, rather than what he wanted as a young man. Now he knows that his true calling is to teach and to help youngsters on their way to adulthood with similar situations and problems.
Despite the fact that William Hung has never won a popularity contest, it is undeniable that he is the quintessential American idol. He will never give up and he believes in himself without question or approval, regardless of what others may thing.
"Whatever you believe in, and if you keep trying, you can eventually succeed," said Hung.