Five back-to-school movies to watch as the virtual school year starts
When COVID-19 was declared a pandemic by the World Health Organization in March, schools shifted to virtual learning for the remainder of the spring semester. After a summer filled with stay-at-home orders and Black Lives Matter protests, students are now returning to classes via Zoom for the new school year.
The start of a new academic year can bring about fears and a sense of uncertainty, which is now heightened by the reality of living in a pandemic. However, it's never too late to revisit movies about going back to school. These movies touch on our feelings; they provide important lessons that anyone going to school can learn from. Back to school movies offer us some hope that it won't be too bad and school can be a memorable experience no matter the circumstances.
---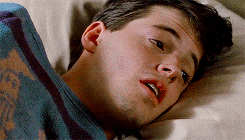 "Ferris Bueller's Day Off" (1986)
The film depicts Ferris Bueller, a high school senior who fakes being sick to stay home. After convincing his parents of his illness, he embarks with his best friend and girlfriend to explore the city of Chicago. Meanwhile, his school principal hunts him down to expose his truancy and his sister Jeanie tries to expose him to their parents for faking his illness. "Ferris Bueller's Day Off" is a classic teen comedy with an iconic Ferrari and memorable scenes, such as the running sequence at the end of the film. Perhaps the most iconic scene is the ending where Ferris leaves the viewer with one last piece of advice: "Life moves pretty fast. If you don't stop and look around once in a while, you could miss it." That quote is an important reminder to slow down and enjoy life — especially now in a time of uncertainty. As we move into our new reality of attending Zoom classes, we have to remember to take time for ourselves away from our screens.
---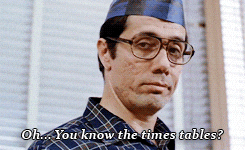 "Stand and Deliver" (1988)
"Stand and Deliver" follows the true story of a high school math teacher, Jaime Escalante, who teaches at James A. Garfield High School in East Los Angeles. The school consists mainly of Latino students who are far below the academic average and face extreme social problems. Escalante realizes his students' potential and begins to prep them for the AP Calculus test. In doing so, Escalante faces backlash from other faculty members who believe that the students do not have such potential. Despite the odds stacked against Escalante and his students, they pass the AP Calculus test. However, their results were questioned by the Educational Testing Board, who believe there was cheating involved. Escalante believes the skepticism comes from racial biases. His students take the test one more time and pass a second time with only one day to prepare. The students in the film were able to persevere in spite of the barriers they faced. Though the circumstances we face today are different than the film's, we can still relate on some level. Today, students are faced with a number of challenges that come with going to school online in the middle of a pandemic. The movie serves as a reminder that with hard work and help, we can overcome the obstacles even when it seems impossible.
---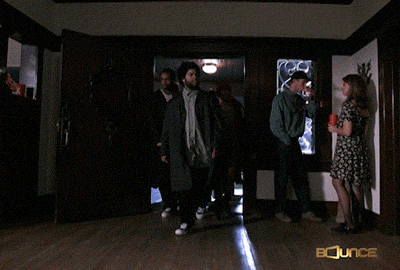 "Higher Learning" (1995)
"Higher Learning"follows three different incoming college students attending the fictional college of Columbus University. Kristen, Malik and Remy all have different experiences as they try to find themselves at a college rife with gender, race and socioeconomic division. The film looks at racial violence between the group of neo-Nazis on campus and Malik and Remy. It also touches on subjects such as sexual assault and sexuality. The film does a good job highlighting how different experiences are for Black students and white students. Two of the main characters are Black men with two drastically different stories. Kristen, a white woman, has an entirely different college experience from Malik and Remy. In a time where racial tensions are running high throughout the United States, it is important that Black students' voices and platforms are being amplified and supported; the Black Lives Matter protests are just one avenue of fighting against systemic racism and police brutality that we can all take part in. Though we all have different experiences from one another, we are collectively witnessing the racial injustice in our country and we can all do our part to help not only Black students, but the Black community.
---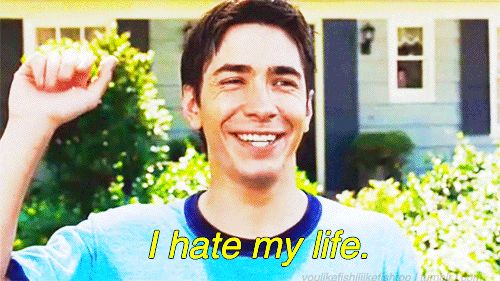 "Accepted" (2006)
The comedy "Accepted" depicts a group of high school graduates who have all been rejected from the colleges they applied to and decided to create their own school. Bartleby Gaines decides to create a fake college called the South Harmon Institute of Technology. The plan eventually backfires when the school's fake website accepts hundreds of rejected students. When Bartleby realizes the students have no other options, he leads them on to believe that the school is legitimate. Bartleby allows the students to create their own courses. Eventually, the school is exposed for being fake and is forced to shut down. In the end, the university is allowed to operate and more students begin to enroll. The students in the movie had nowhere to go but found a place of belonging based on similar interests. Although we are remote, we can still try to meet people in classes and network. Extracurriculars serve as a great way to explore passions and offer an outlet for socializing at a safe distance.
---
"Sky High" (2005)
"Sky High" has definitely become a hallmark of CSUN since some filming of the school was filmed at Oviatt Library. The superhero classic is about Will Stronghold, the son of two well-known superheroes. He attends Sky High, a high school for teen superheroes. Like his other classmates, Will has not developed his powers. He eventually makes friends with the students who are "sidekicks." Things take a turn when he meets Gwen Grayson, who eventually uses Will to steal a powerful weapon. Gwen reveals herself as the villain, Royal Pain, at the homecoming dance and uses the weapon to turn the entire school into babies to start a new school to raise supervillains. Will and his sidekick friends team up to take down Royal Pain and restore Sky High. In the beginning of the movie, Will feels as though he doesn't belong because he is lacking a super power. The feeling of not belonging is a shared feeling especially among college students. Entering college is a huge milestone and trying to find your place can be incredibly challenging. However, it takes time to find where one belongs but when you finally find that place it can be rewarding.
Editor's note: Headline was updated at 9:53 a.m. on Sept. 21 for style.